Adult Classes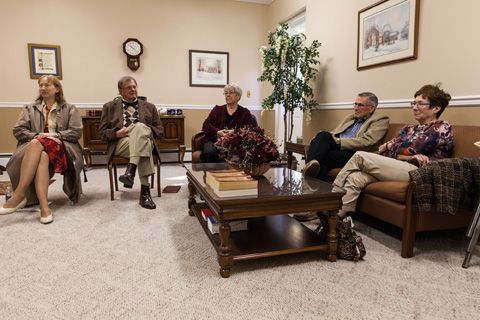 Topics
– meets Sunday mornings in the lounge.  Study topics are chosen at the start of the year based upon the interests of the participants and include book studies, video series, discussion, and presentations by guest speakers.  Led by Rosi White.  The studies for 2017 are as follows:
January:  "Everything must change" by Brian McLaren
February – March: "The Call"  by Adam Hamilton
March – April: "Embracing Christianity"  by Phyllis Tickle
*There will be a movie shown to end this years studies.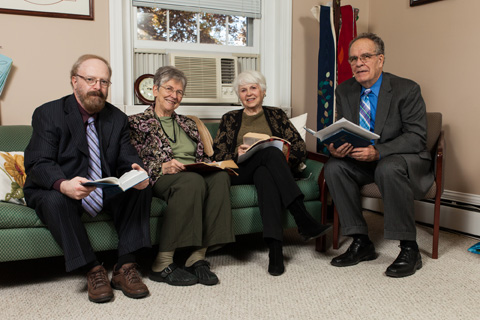 This Bible Study curriculum is based on the Revised Common Lectionary and each week's text is a preview of that Sunday's sermon topic.  Small group study allows us to engage more deeply in pondering word, exploring the scripture from a variety of angles and discussing it from our own perspectives.  This time together is focused both on education and on spiritual reflection, as we discover new facets of scripture and learn new ways of experiencing God's Word.   Led by pastor Hilary Livingston.
At Head of Christiana our primary goal is to teach all children that they are loved unconditionally by a good and caring God.  We encourage children to learn Bible stories creatively in an engaging and safe setting that utilizes art, music, video, computers — and lots of laughter!
A preschool class is held in the nursery while our elementary class and middle/high school classes meet in the recently redecorated Gathering Place downstairs.  Youth classes are based around the "Living the Good News" curriculum.  This is a time to explore our faith with fun and fellowship!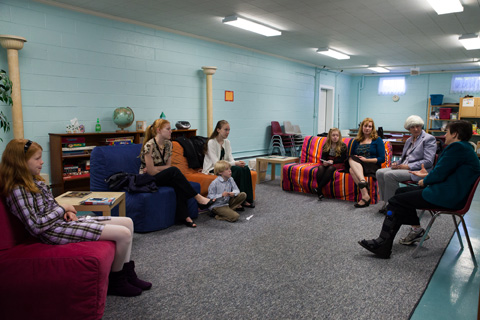 In the summer all ages gather for our popular Vacation Bible School.  This year we will be partnering with First Presbyterian Church of Newark.  We will be doing a combined Vacation Bible School program for all ages during the week of August 6th- August 10th.  Watch for more details on how you can participate in this joint educational endeavor.